Mental health and psychological disorders
in women with PCOS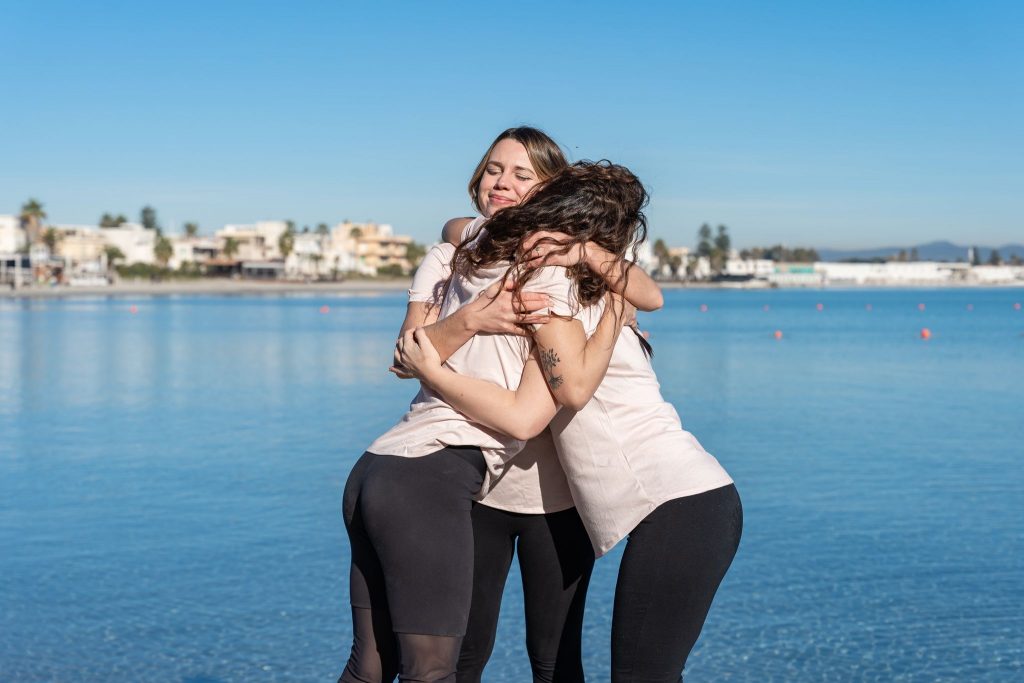 Mental health and psychological disorders in women with PCOS
Woman with PCOS have higher prevalence of depression, anxiety, eating disorders and other psychological disorders.
As well as lower self-esteem and negative body-image compared to woman without PCOS. PCOS is also associated with decreased Quality of Life (QoL) and lower emotional well-being.
I wanted to show you some data from the research about psychological disorders among women with POCS. Because I feel that this topic is not taken seriously enough and I want you to be aware that your PCOS might be affecting your mental health.
Awareness is the first step for taking action and for standing up for yourself. I know from my experience that PCOS symptoms can be diminished or ignored by medical doctors. Also I know that friends and family even with their best intentions often do not understand what is going on with you.
I hope that this data (even though it's quite gloomy) will help you to see a bigger picture of PCOS and its impact on mental health. And it will motivate you to take care of your psychological well-being.
In this post we will explore mainly research about anxiety, depression and low self-esteem in PCOS women.
I have an entire post about the prevalence of eating disorders in women with polycystic ovary syndrome here. 
Cesta et al. (2016) in their large population-based study (24,385 women with PCOS) reported that PCOS patients had 22.4 % risk of having at least one psychiatric disorder compared with 15.7% amongst the matched comparison individuals.


A systematic review and meta- analysis of 18 studies showed the prevalence of depressive symptoms in woman with PCOS to be 36.6% compared to 14,2% in controls, and anxiety symptoms to be 41.9% compared to 8.5% in controls.


Cross-sectional study also found significantly higher depression scores (28% vs 19.2%) and anxiety scores (76.5% vs 56.5%) in woman with PCOS compared to controls. The research reported increased prevalence of Body Image Distress (BID) scores on all five MBSRQ-AS subscales in woman with PCOS compared to controls and that most MBSRQ-AS subscale scores significantly correlated with depression, anxiety and QoL scores.


The community-based cohort study on in the Australian Longitudinal Study on Women's Health with self-reported PCOS status showed higher prevalence of low self-esteem in PCOS group (31.7%) versus control group (24.2%), and psychological distress (severe psychological distress: 21.0% vs. 13.5%).


Recent cross-sectional observational study on 105 patients diagnosed with PCOS indicated that 54 (51.43%) patients of PCOS suffered depression and 53 (50.48%) of patients was diagnosed with mild anxiety. Body image disturbances were seen in 12 (11.43%) and 23 (21.90%) patients had a low self-esteem.


Asdaq et al. (2020) reported significantly higher depression scores (P = 0.000, OR = 2.497) in PCOS participants than in patients without PCOS.


Although anxiety and depression are the most studied psychological disorders among PCOS patients the evidence also indicates increased risk of personality disorder, schizoaffective disorder, neuroticism, withholding anger, obsessive compulsive disorder, panic disorder, and attention deficient disorder.


Additionally woman with PCOS have higher rate of suicide attempts. Cesta et al. (2016) found that risk of suicide attempts in PCOS population was 41% higher than in other woman.
the possibility of developing psychological problems is higher in women with PCOS
The exact cause of the mental burden in PCOS patients is complex. 
Some factors that can have impact on our psychological well-being include:
Distressing physical symptoms like: obesity, hirsutism, hormonal acne or hair loss. 
Irregular or lack of period, lack of ovulation, infertility
Hormonal imbalances: insulin resistance, increased testosterone, higher levels of cortisol and corticotrophin-releasing hormone.
Higher inflammation markers
Low vitamin D levels
Absence of social support
It is important that additionally to your physical symptoms you monitor your mental state. I know that it is not easy to live with PCOS, but strong mind and attitude can help you to cope with physical and emotional symptoms much better.
Don't be afraid to ask for psychological assessment or professional help. It could really save you from falling down into the black hole of depression, anxiety or eating disorder.
This is also a call to our medical doctors to be aware that in addition to our physical symptoms women with PCOS might be struggling mentally. So extra care might be require.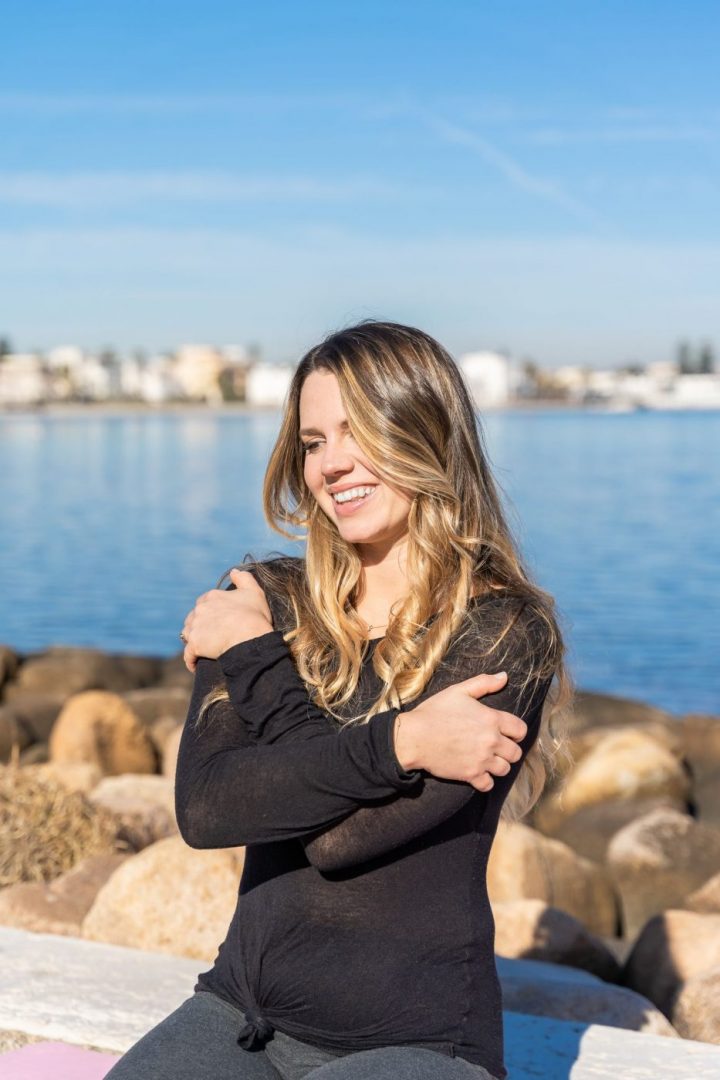 Remember I am here to support you. If you have any questions let me know.
Also if you would like to book one to one coaching with me just fill out the contact form here.
Yours Agnese

Alur-Gupta, S., Chemerinski, A., Liu, C., Lipson, J., Allison, K., Sammel, M. D., & Dokras, A. (2019). Body-image distress is increased in women with polycystic ovary syndrome and mediates depression and anxiety. Fertility and Sterility, 112(5). https://doi.org/10.1016/j.fertnstert.2019.06.018
Asdaq, S. M., Jomah, S., Hasan, R., Al-Baroudi, D., Alharbi, M., Alsubaie, S., Buhamad, M. H., Alyahya, B., & Al-Yamani, M. J. (2020). Impact of polycystic ovary syndrome on eating behavior, depression and health related quality of life: A cross-sectional study in Riyadh. Saudi Journal of Biological Sciences, 27(12), 3342–3347. https://doi.org/10.1016/j.sjbs.2020.08.039
Cesta, C. E., Månsson, M., Palm, C., Lichtenstein, P., Iliadou, A. N., & Landén, M. (2016). Polycystic ovary syndrome and psychiatric disorders: Co-morbidity and heritability in a nationwide Swedish cohort. Psychoneuroendocrinology, 73, 196–203. https://doi.org/10.1016/j.psyneuen.2016.08.005
Cooney, L. G., & Dokras, A. (2017). Depression and Anxiety in Polycystic Ovary Syndrome: Etiology and Treatment. Current Psychiatry Reports, 19(11). https://doi.org/10.1007/s11920-017-0834-2
Cooney, L. G., Milman, L. W., Hantsoo, L., Kornfield, S., Sammel, M. D., Allison, K. C., Epperson, C. N., & Dokras, A. (2018). Cognitive-behavioral therapy improves weight loss and quality of life in women with polycystic ovary syndrome: a pilot randomized clinical trial. Fertility and Sterility, 110(1). https://doi.org/10.1016/j.fertnstert.2018.03.028
Joshi, R. D., Sawant, N., & Mayadeo, N. M. (2021). How Common are Depressive-Anxiety States, Body Image Concerns and Low Self-Esteem in Patients of PCOS? The Journal of Obstetrics and Gynecology of India. https://doi.org/10.1007/s13224-021-01505-x
Tay, C. T., Teede, H. J., Hill, B., Loxton, D., & Joham, A. E. (2019). Increased prevalence of eating disorders, low self-esteem, and psychological distress in women with polycystic ovary syndrome: a community-based cohort study. Fertility and Sterility, 112(2), 353–361. https://doi.org/10.1016/j.fertnstert.2019.03.027