Four types of PCOS
Do they really exist?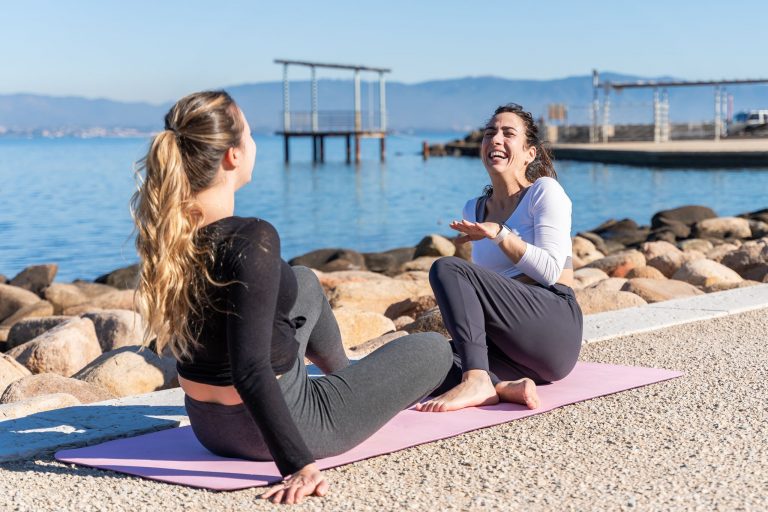 4 types of PCOS. Do they really exist?
PCOS symptoms and implications are unique to each of us. Even though you and I have PCOS we can experience it in completely distinctive ways.
PCOS is a syndrome with different underlying biological mechanisms. That's why it affects not only our reproductive system, but many different bodily systems (metabolic system, cardiovascular system, digestive system, nervous system) and psychological well-being.
I have seen many blogs and articles that categorise PCOS into 4 different PCOS types.
It is called "functional PCOS types", because they are used in functional medical model (that seek answers to question "WHY ARE YOU ILL" and it is used in chronic disease management).
There is still no official classification of different types of PCOS, which leaves a lot of freedom and confusion on how PCOS is defined and categorised.
But I found 4 types of PCOS very useful as they help to navigate PCOS treatment more specifically to your individual set of symptoms. By knowing what factors drive your PCOS you can manage your PCOS more effectively.
So what are those four PCOS types?
1. INSULIN RESISTANCE PCOS TYPE
Insulin Resistance PCOS type is the most common type of PCOS, almost 70% of women with PCOS will have insulin resistance or increased insulin levels.
Insulin can drive the ovarian production of testosterone, and cause acne, unwanted hair growth and male type baldness.
Even though insulin resistance can cause weight gain. It is important to note that insulin resistance occurs also in lean women with PCOS.
SYMPTOMS OF INSULIN RESISTANCE PCOS:
Weight around the stomach (a waistline over 89 cm)
Feeling hungry even after a meal
Sugar cravings (also cravings for bread, pasta and other simple carbohydrates)
Struggling with weight loss
Brain Fog
Fatigue
Acne
Male pattern baldness
Excess facial hair
Blood pressure of 130/80 or higher 
A fasting glucose level of 100 mg/dL or higher 
A fasting triglyceride level over 150 mg/dL
A HDL cholesterol level under 50 mg/DL
Skin tags
Dark skin patches
WHAT TESTS TO DO FOR INSULIN RESISTANCE PCOS TYPE:
Fasting insulin levels (Normal fasting insulin levels are less than 10 mIU/L (60 pmol/L))
Fasting glucose levels (Below 100 mg/dl is considered a normal result)
2. INFLAMMATORY PCOS TYPE
This type of PCOS is due to chronic inflammation in your body. Inflammatory markers are increased in the PCOS women causing low-grade inflammation that interfere with ovulation and menstrual cycle.
The inflammation can be caused by underlying autoimmune disease (Hashimoto's or celiac disease), thyroid disease, food sensitivity, intestinal permeability, dysbiosis of microbiome in your gut, environmental toxins or stress.
SYMPTOMS OF INFLAMMATORY TYPE PCOS:
Digestive issues (like Irritable bowel syndrome (IBS))
Headaches
Joint pain
Unexplained fatigue
Skin issues (like eczema)
WHAT TESTS TO DO FOR INFLAMMATORY PCOS TYPE:
CRP (c-reactive protein) levels (normal levels are considered >5 mg/L)
Vitamin D levels (normal level depending on research between 20 and 40 ng/mL or 30 and 50 ng/mL)
Rule out insulin resistance and birth control usage
In this type of PCOS the testosterone levels are actually normal, but the androgen levels like DHEAs and cortisol are increased – hyperandrogenism (hormones that are released during response to stress).
Research shows that women with PCOS have higher perceived stress than non PCOS women. Chronic stress has been shown to be a major contributor to the development of PCOS symptoms.
SYMPTOMS OF ADRENAL TYPE PCOS:
Excessive facial hair
Acne
Male pattern baldness (alopecia)
WHAT TESTS TO DO FOR ADRENAL PCOS TYPE:
DHEAS Test (DHEA Sulfate Test) (levels anywhere between 35-430 ug/dl considered normal)
Rule out high testosterone levels
When you stop taking a contraceptive pill, you get a surge of androgens in your body.
So after stopping the birth control pill you might have irregular periods and higher androgens levels for a while.
If you had your periods regular before going on the pill, the PCOS symptoms most probably will be temporary, because your body will need some time to start producing hormones on its own. I would say it could last 3 to 12 months – before your system will regulate itself.
But if your periods were irregular before starting the pill you might have other types of PCOS.
Read here how to support your body when going off birth control pill.
SYMPTOMS OF POST PILL PCOS TYPE:
Acne
Irregular periods
Excess hair growth
WHAT TESTS TO DO FOR POST PILL PCOS TYPE:
If symptoms continue after 6 – 12 months off the birth control pill test for insulin resistance, androgens and testosterone levels.
What PCOS TYPE DO I HAVE?
You might easily find yourself in one of these 4 PCOS types. If yes then it will be easier for you to choose a PCOS treatment plan, based on factors that may cause your symptoms.
But it might also happen that none of them meet your set of PCOS symptoms and you feel even more confused than before. No worry, as I said PCOS categories are not something official and there will be many of you who have a unique set of symptoms.
In that situation it is important that you are aware of any present comorbid disorders that may also be influencing your health.
You don't need a label for your PCOS, because your symptoms are real to you and your body. What really matters is how you are going to target your symptoms in more holistic ways. Not only by focusing on treating each symptom individually.
I also want to mention your psychological well-being. None of the 4 PCOS types gives indication about depressive symptoms, anxiety, eating disorders or mood swings. When you do a list of your PCOS symptoms remember to pay attention to your mental health, emotions and feelings. This will play a huge role in your PCOS management strategy.
PCOS treatment is not only exercise, diet or supplements. Yes they are important, but women with PCOS very often struggle with issues that are not visible. Infertility, grief, judgement, low self-esteem, negative body image, shame, binge eating, anxiety or depression.
Remember how you feel is important in PCOS management. It will influence biochemistry in your body (including hormones) and it will influence your behaviour and health choices.
SUBSCRIBE TO THE NEWSLETTER